The Thaiger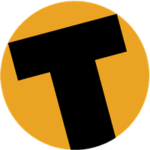 The Thaiger is a deep resource for people looking for news, information, properties, lifestyle and travel articles about Thailand and our nearby region. Daily news is short, to the point, sourced originally and easy to find and read.
Updated: 8 min 43 sec ago
A Thai woman in Pattaya gave new meaning to the phrase "in the heat of passion." After accusing her boyfriend of having an affair, the enraged woman set fire to his rented apartment room. The incident took place early yesterday morning in Nong Prue. At about 1.30am, Nong Prue Police were notified of a fire in a rental room on Phon Prapa Nimit Road. Their response was quick, and several fire engines were dispatched to the scene of the fire. The Pattaya News described a room with thick smoke billowing out from it as firefighters began to battle the flames. […]
The story Angry woman sets fire to her boyfriend's Pattaya room as seen on Thaiger News.
https://youtu.be/s8AG7EQrau8 Phatthalung might not have the popular attractions in Chiang Mai or the touristy glitz of the islands, but that's part of the appeal. It's a lesser-known province in the south, so there are chances to avoid the backpacker crowds and explore some of Thailand's less well-known historic sites and tourist hotspots. Our list of the top Phatthalung attractions will help you find the best places to visit in this province. 1. Thale Noi Bird Sanctuary The first and largest wetlands reserve in Thailand is Thale Noi. More than 200 different bird species, including great cormorants, pheasant-tailed jacanas, lesser whistling […]
The story Explore Thailand's least visited city in the South! as seen on Thaiger News.
A new NIDA Poll has shed some light on what modern Thai society believes is sexual violence and what causes it. The poll, conducted by the National Institute of Development Administration (NIDA), asked about what people thought were the major root causes of sexual violence. They also asked whether a variety of scenarios would be considered to fall under that term. The poll surveyed 1,311 people over the age of 15 between November 10 and 15. Interviews were conducted by phone and thought to speak with people of all different occupations and income levels as well as levels of education. […]
The story Poll examines sexual violence causes, definitions as seen on Thaiger News.
Four members of a drug gang were arrested in Nakhon Si Thammarat Friday carrying 1.2 million meth pills. The four had brought the pills from the north of the country, according to Pol Maj Gen Somchai Suetortrakul. Police arrested members of the drug gang Somyos Jaidee, 57 years old, and Supiwa Ratsupha, 20 years old, in Khuan. The pair had 20,000 pills. A follow-up operation led to the arrest of Itthiphat Aksornthai, 20 years old, and Surachate Phetmatsri, 33 years old. Meanwhile, in Chiang Mai, 300,000 pills were found when soldiers at a military checkpoint on Fang-Mae Suai Road spotted […]
The story Four members of drug gang arrested in Nakhon Si Thammarat as seen on Thaiger News.
A military mum called for justice over the death of her son, an army private from Uthai Thani province. She called for a full investigation, accusing 11 other soldiers of beating her son to death in a punishment cell. The funeral of Pvt Kajornsak, 24, of the Fourth Infantry Division, took place at Thung Luang temple in the Nong Chang district of Uthai Thani on Saturday. His mother, identified only as Somsri, said Kajornsak had been charged with theft of 500 baht (US$14) while on leave in 2021. At his unit, after a court martial,  he was sentenced to 13 […]
The story Military mum calls for justice over slain son as seen on Thaiger News.
The last few years were dark ones for tourism in Thailand and around the world. The Covid-19 global pandemic closed borders and killed tourism in so many crucial areas. Khao San Road, the vibrant, bustling backpacker heaven of Thailand's capital city of Bangkok quickly fell into a desolate ghost town. Now, the last pandemic restrictions have been lifted, and the government is constantly reporting floods of international tourists bringing Thailand back to life. But vendors on Khao San Road say they're just not seeing the tourism numbers that were predicted even as all Covid restrictions have been lifted. The popular […]
The story Why aren't tourists returning to Khao San Road? as seen on Thaiger News.
A Nakhon Si Thammarat burglar, well-known to authorities, who dropped in from the ceiling rather than breaking in through a window or door was taken to police by his long-suffering mother following his latest exploits. About 2am the morning before, a thief had dropped in from the roof of a teacher's home in the district and demanded 500 baht from her. Or rather asked quite politely, Panya Promkerd, 28 years old, handed himself in to Thung Yai police accompanied by his mum. She heard about the break-in on the local grapevine and suspected that Panya would be behind the story. […]
The story A thief, in a hole, in the roof, in the night as seen on Thaiger News.
The Thai government held an event outlining its plan for stopping the spread of narcotics while simultaneously presenting police with the same sort of reward kickbacks that allowed disgraced police officer Joe Ferrari to amass extreme wealth on a small salary. PM Prayut Chan-o-cha released Thailand's new urgent narcotics action plan in a special event to discuss drugs in the kingdom. The event brought together relevant anti-drug agencies and groups within Thailand like the Foreign Anti-Narcotics and Crime Community of Thailand as well as international groups like the United Nations Office on Drugs and Crime. While unveiling the new narcotics plan, […]
The story Drug policy outlines by PM, cash rewards to police in busts as seen on Thaiger News.
UK exports to Japan have slumped after a "landmark" free-trade deal exacerbated an already awful situation. Sold as Britain's first major free-trade agreement since Brexit, the deal with Japan has been an (un)expected and abject failure. Trade between Britain and Japan has actually got worse since the deal was signed. Trade secretary at the time, Liz Truss – then still believed by some outside the Conservative to be to be sane – inked a "historic" deal with Japan in October 2020. It was a "landmark moment for Britain" that would boost trade by billions of pounds and fuel the UK's […]
The story UK exports to Japan slump after 'landmark' free trade deal as seen on Thaiger News.
https://youtu.be/xvJlPvJ3hz0 Thailand has bizarre and exotic foods, which you wouldn't expect compared to other Southeast Asian nations. We're talking about edible cobra blood, crocodile flesh, and unusual insects just waiting for you to eat them. Without further ado, check out our list of the best exotic foods in Thailand! Bamboo Worms (Rot Duan) The most tourist-friendly fried insect for newcomers who want to try exotic food in Thailand is undoubtedly the bamboo worm, referred to as a starter on the exotic food menu for tourists in Thailand. Contrary to appearances, the texture of this exotic food from Thailand, also known […]
The story Try These Weird Thai Foods… If You Dare as seen on Thaiger News.